Aurora Board of Education (APS)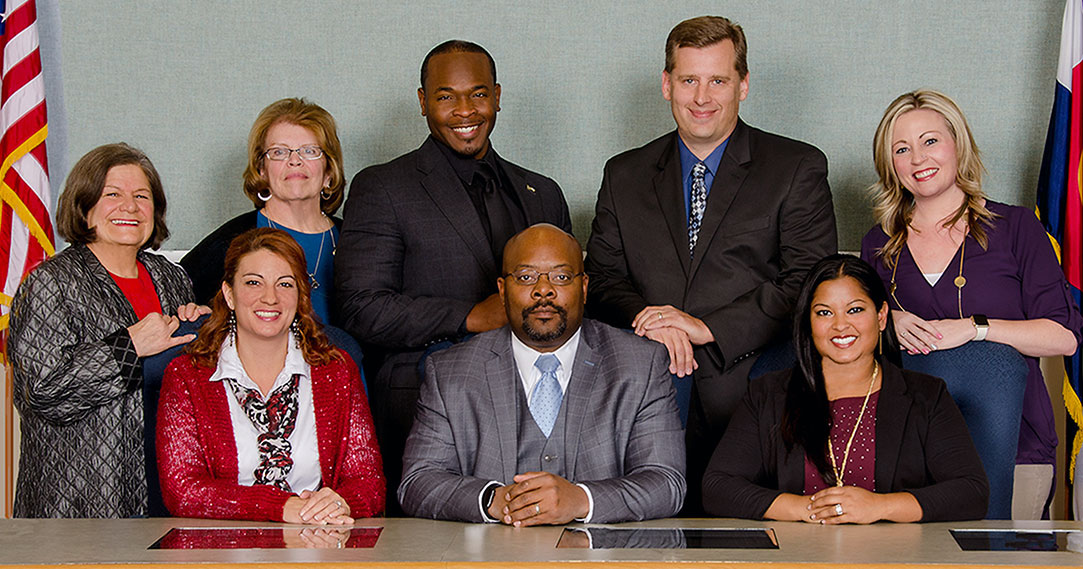 Three Aurora citizens were sworn in as Aurora Public Schools Board of Education members on Dec .2. Monica Colbert is joining the APS Board. Dr. Dan Jorgensen and Cathy Wildman return for a second term. They will join Board members Amber Drevon, Dr. Eric Nelson, Dr. JulieMarie Shepherd Macklin and Barbara Yamrick.
The Board also elected new officers. Amber Drevon will serve as the new Board president, Dan Jorgensen as vice president, Eric Nelson as secretary and Barbara Yamrick as treasurer.
Parents, students, staff and community partners also gathered for a reception to honor outgoing member Mary Lewis as she ended her eight years of service on the APS Board of Education.BOE Election Update
Election officials in Adams and Arapahoe counties have verified the votes in the APS Board of Education election. We have learned that voters selected Amber Drevon, Eric Nelson and Barbara Yamrick to join the APS board. Voters also re-elected JulieMarie Shepherd for a second term.
The new Board members will be sworn in during the regular meeting on Tuesday, Dec. 3 at 6 p.m.
We look forward to working with our new Board members to accelerate learning for every APS student, every day.