K-12 Accountability and Accreditation
The Education Accountability Act of 2009 (Senate Bill 09-163) holds the state, districts, and individual public schools accountable for performance on the same set of indicators and related measures statewide. The major purposes of the law are:
Aligning conflicting accountability systems into a single system that passes federal muster;
Modernizing and aligning reporting of state, district and school performance information;
Creating a fairer, clearer and more effective cycle of support and intervention;
Enhancing state, district and school oversight of improvement efforts.
SB 163 established an expanded set of State Performance Indicators for the state, school districts, and schools:
Student academic growth measured by the Colorado Growth Model;
Student achievement levels measured by the percent of students scoring advanced, proficient, partially proficient, and unsatisfactory;
Extent of achievement gaps based on income and ethnicity;
Postsecondary readiness measured by graduation rates and ACT/PWR
The law also aligns district accreditation categories with levels of support and improvement required while retaining six levels of performance categories:
Level 1: Accredited with Distinction
Level 2: Accredited
Level 3: Accredited with Improvement Plan
Level 4: Accredited with Priority improvement Plan
Level 5: Accredited with Turnaround Plan (10 districts)
Level 6: Unaccredited – State Board determines whether situation warrants district reorganization, external management, conversion to innovative school or school zone status, conversion to a charter school or school closure

In August 2010, the Department of Education (CDE) released preliminary district accreditation categories and preliminary school plan assignments under each district's accreditation of its own schools.
In November 2010, CDE finalized district accreditation categories and made recommendations to the State Board of Education for approval of school plan assignments.
CDE Accountability and Accreditation Resources –  CDE's Statewide System of Accountability and Support provides a framework that establishes performance expectations for districts and schools, defines how performance will be measured and evaluated, and outlines the assistance the State will provide in support of local efforts to create and sustain high-performing schools.
CDE Teacher Evaluation Users Guide
CDE Rubric for Evaluating Colorado Teachers
CDE State Model for Evaluating Teachers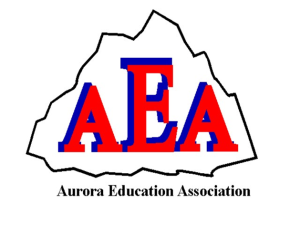 Master-Agreement-2014-2020-Final