Grants and Awards teachers or schools may apply for: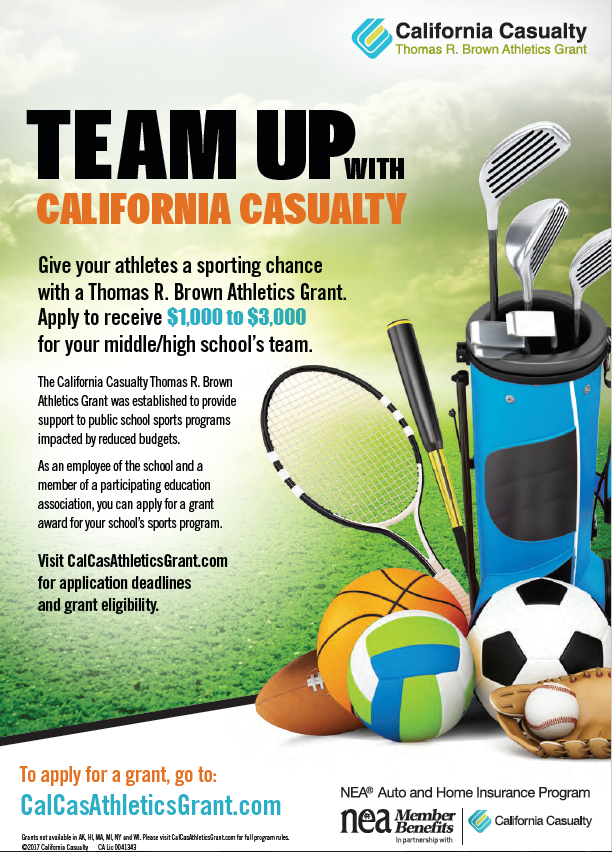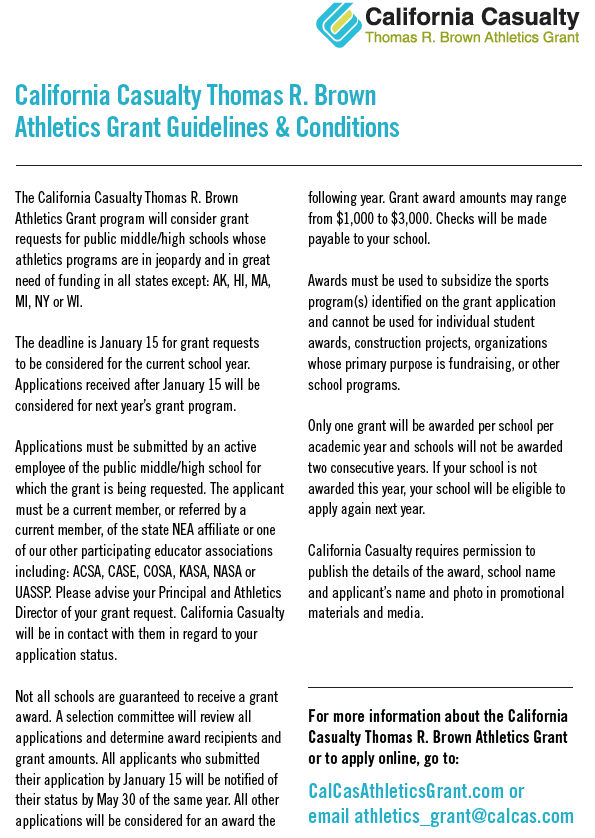 NEA Foundation Grants & Awards
The NEA Foundation helps our members close achievement gaps, develop creative learning opportunities, and enhance their professional development through Student Achievement Grants and Learning & Leadership Grants, each awarded three times a year.
Grants from Other Organizations
Recognition of Teaching Excellence
CEA is a partner in the Colorado Teacher of the Year Program which recognizes a skilled, dedicated, experienced classroom teacher (pre-kindergarten through grade 12) who plans to continue an active teaching career. The nomination process is coordinated by the Colorado Department of Education beginning each August, with the Teacher of the Year winner named in November. Teachers nominate themselves, supporting their nomination with recommendation letters from principals, parents, and fellow teachers.
Excellence: These annual awards recognize excellence in teaching and advocacy for the teaching profession. The NEA Foundation and NEA jointly present the awards with support from NEA Member Benefits, California Casualty Insurance Company, the Horace Mann Companies, and others. Awardees are honored at the Salute to Excellence in Education Gala in Washington, D.C. each February.
NEA Awards and Scholarships
Human & Civil Rights Awards: The annual NEA Human & Civil Rights Awards honor individuals and organizations that defend human and civil rights around the world. Honorees are recognized at the Annual NEA Human & Civil Rights Dinner. There are 14 separate award categories. Nominations are usually due the previous December.
The Jack Kinnaman Scholarship: This scholarship is for NEA Student members; it offsets a portion of their college tuition.
CEA Awards and Scholarships
The CEA Awards: CEA honors individual members, local affiliates, individual citizens, and groups at the annual April Delegate Assembly. There are 11 separate awards. If you have questions, contact CEA, at 303-837-1500.
The Robert H. Johnson, Jr. Memorial Scholarship: Named for Dr. Robert H. Johnson, Jr., CEA Executive Director from 1968-74, this $1,500 scholarship recognizes a member who is committed to improving his or her professional skills. The cash award is for tuition, books, housing, mileage, and other expenses directly related to the recipient's educational program in one academic year. Teacher applicants must be working on a graduate degree; support staff applicants must be working on an undergraduate degree or other education program related to their employment.
Minority Student Scholarships: CEA offers $1,000 scholarships for minority high school seniors who plan to attend college. One of the main qualifications is that the student must be the son or daughter of a CEA-NEA member (active, retired, or deceased).  Nominations are open November-March each year and the scholarships are awarded in early May.
Local Association and UniServ Unit Program Grants
These grants are not given through a typical application process, but are part of CEA's strategic planning process. For information, contact CEA staff in the appropriate program area or contact us about grants you are exploring.